Killing Pests In Newberg OR
503.472.7738
When the pests come crawling...
Pests can invade in the blink of an eye,
Don't let the invaders overtake you and your home.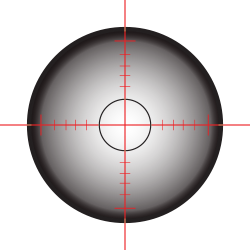 Call us to rid yourself of pests today!
Get a FREE Inspection
Fill out the form below to get your
FREE PEST INSPECTION
Dont let the pests consume your home!
Newberg Pest Control
At The Killers we know that viable pest control solutions are important. Rodent, spider, and insect infestations in the Newberg area can be devastating, but rest assured there's no problem we can't uncover and annihilate. Some of our services even carry a 10-year guarantee. The disease and danger lurking in the dark corners within your home, as well as the threats that crawl outside of it are great. Let us take care of them for you by providing pest control in Newberg services so you can sleep easier at night.
What Makes Us Different
We started in the spring of 1982 and have never looked back. Our company was founded on four basic principles: pest elimination, product safety, complete inspections, and excellent service. These tenets continue to be the basis of our philosophy as we eradicate pest populations. Over the years we have expanded our business and gained new customers because we do pest control in Newberg differently. Before we start applying pesticides, we always do a complete inspection so we know exactly what you are contending with. This allows us to diagnose what the problem is, see how widespread the infestation is, and come up with more than one treatment solution you can choose from.
We also use products with low toxicity ingredients, meaning that the products are effective at eradicating pest populations indoors and out, but they are not harmful to humans or pets. We provide green service that reduces the impact products have on the environment while producing excellent results.
Common Newberg Pests
Each pest population provides its own challenges and does its own kind of damage. Pest control in Newberg companies commonly treats and kills the following pests:
Box Elder bugs
Bed bugs
Carpenter ants
Small ants
Mice and rats
Hobo spiders
Bees
Wasps
Subterranean termites
Cockroaches
Carpet beetles
Wood beetles
Silverfish
Indian meal moths
Fleas
Damp wood termites
Our Solutions
Our solutions always begin with a full inspection. This allows us to see what you have been dealing with, how widespread the infestation is, and what solutions might work best. We provide single application services as well as more routine services that can be done quarterly. Contact us for the details.
Reaching Us
If you have a pest problem don't just live with it. Please call us at(503) 472-7738.